a contemporary, creative bar & grill
1727 South Telegraph Road
Bloomfield Township
Cuisine: A contemporary twist on traditional American fare.
Space: The Roadside Room is a spacious, comfortable private dining room with a beautiful covered patio that allows guests to mingle outdoors.
Capacity: Large enough to accommodate up to 40 guests for a seated meal or as many as 60 for a stand-up cocktail party. Michigan weather permitting, the patio opens up to allow more guests or just more room to roam.
Perfect for:
Corporate meetings
Cocktail parties
Anniversary celebrations
Birthday parties
Wedding / bridal showers
Available: Daily from 8am to close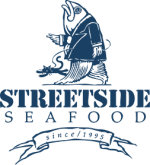 the freshest fare in town
273 Pierce Street
Downtown Birmingham
Cuisine: The freshest oysters, fish and seafood prepared in inspired and innovative ways.
Space: The cozy space and expansive bar make it an excellent environment for a weekend gathering or a lovely luncheon with friends or family. It's a perfect space for a small, private party and can be entirely yours until 4pm on weekends.
Capacity: The rustic, intimate space is spacious enough to host up to 50 people comfortably for a stand-up strolling affair or 30 for a sit-down event.
Perfect for:
Anniversary parties
Birthday celebrations
Weekend luncheons
Family gatherings
Available: Saturday & Sunday, 9am to 4pm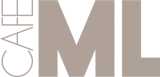 an inspired neighborhood favorite
3607 West Maple Road
Bloomfield Township
Cuisine: Globally inspired and distinctly modern with a healthful approach.
Space: Expansive space that offers ample seating and room for mingling. There's ambience to spare and architectural delights at every turn. The covered patio is heated and enclosed to expand the dining room even more.
Capacity: With dining room, bar and patio, large enough to accommodate up to 75 guests for a seated meal or strolling luncheon.
Perfect for:
Business luncheons
Anniversary parties
Retirement parties
Wedding / baby showers / luncheons
Available: Daily from 9am to 2pm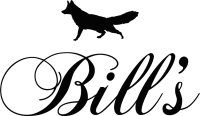 a classic, comfortable social club
39556 Woodward Avenue
Bloomfield Hills
Cuisine: Modern take on the food of a French bistro, Italian trattoria and American social club.
Space: The beautiful patio is covered, comfortably unpretentious and suitable for a small sit-down event, leisurely luncheon or strolling dinner. It's a lovely, private space that will make any gathering feel even more special.
Capacity: Perfectly suited for small groups of up to 40, the space can be configured in any number of ways to accommodate morning meetings, luncheons or evening events.
Perfect for:
Corporate events
Wedding / baby showers
Business breakfasts
Luncheon meetings
Available: Contact us about availability. Patio season only.

Inquiry Form
Thank you for thinking of Roberts Restaurant Group for your next private event. To reserve a space, please fill out the form below. Your information will then be sent to our Event Coordinator who will contact you shortly to complete your request.
Submitting this form does not guarantee placement on the day or night of your event, but will expedite the process of booking your private room.
Required fields *